Follow these steps to add a payment method in your Google Ads Account.
If it's the first time you access Google Ads, you should log in to your account through the invitation email that SG has sent to you.
If it's not the first time , then click here and use your email address and password to access your Google Ads account.
Click on Tools & Settings, and then to Billing settings


Scroll down and complete the billing info and the payment method. You can select between credit/debit card or bank account.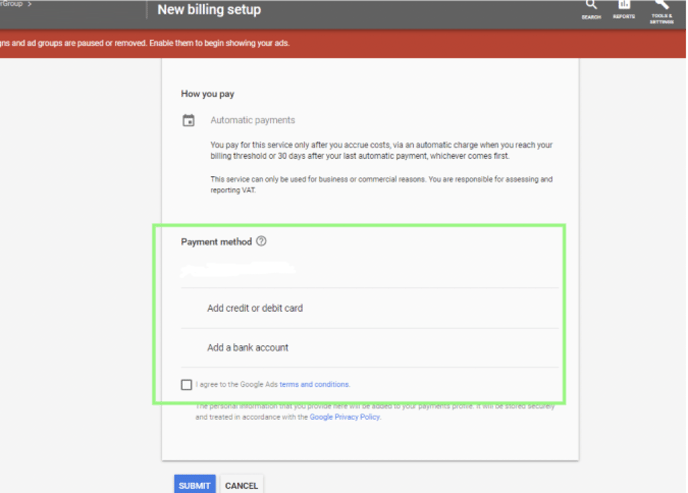 Click to "Submit". The payment method and billing information can be updated at any time.