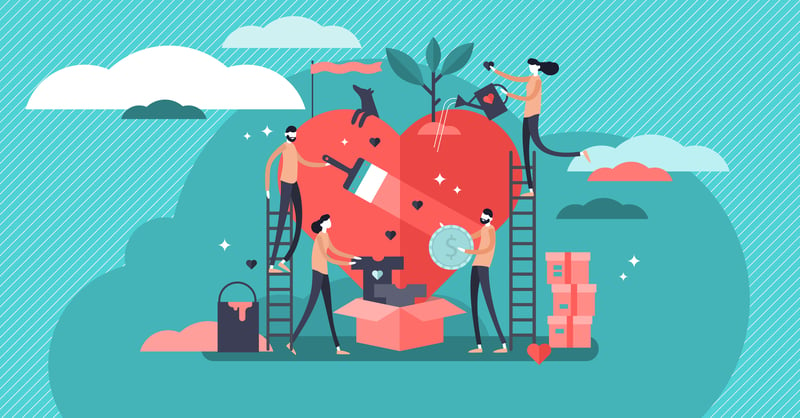 At SpiderGroup we enjoy working with non-profits and charities, helping them to get the best value from their IT, take advantage of the freebies that are available to them, and deliver a great but efficient experience for staff and customers.
Getting the most from IT
What good is it having the most up date IT systems and tools for your staff if no one is sure what they do, how to use them, or even how to login?
Office 365 is great value for money if you're taking full advantage of it, but many businesses are only using email and maybe OneDrive. The other tools can bring loads of benefits to your business; tools like Microsoft Teams, SharePoint, Flow, Planner, Shifts, Bookings, and Forms (to name a few).
Many charities are trying to do more with less, and so using the full suite of tools can save you spending money on third party solutions and help your staff be more efficient.
It's important to learn about the tools you already have available, so you can work out which you should ignore and which you should use, and look at how they can speed up existing processes and save time across the business.
We love demonstrating the tools to customers and staff, most of them are shocked they've had all this available to them for months or even years and often can't wait to get started!
Techsoup provide free training courses for charities, too, in partnership with Microsoft.

Freebies!
Who doesn't like free stuff?! Microsoft have some pretty generous offerings for non-profits, which can enable charities to get the benefits of the cloud at little or no cost.
You have to go through a fairly simple verification process to prove your business is a charity and then you're off. Here's what you can get...
Office 365
Business Essentials for free for all your staff, plus 50 free Intune licences to manage and secure their devices.
Microsoft recently added 10 free 365 Business licenses too.
If you want a different licence you still can, most of them are heavily discounted for charities. For example, the E3 enterprise plan which includes the Office suite is only £4 per user, normally it's in excess of £17.
Azure
$3,500 dollars a year of Azure usage is also available to charities, that's certainly enough to run your website for free for a year, or can go towards some more intensive workloads like SQL, Remote Desktop, or Windows VDI.
Delivery
I mentioned above about some of the great tools included with Office 365, which can help non for profits deliver great solutions to their staff and customers.
We often see nonprofits struggling with antiquated processes or systems which are very resource intensive. Tools like Flow and Powerapps, alongside OneDrive and SharePoint, can automate time consuming processes and approvals such as expense or holiday requests.
Moderns solutions, such as Office 365, can also enable your staff to work more flexibly, enabling them to work where and when they need to, which can be really helpful in attracting volunteers.
Just like every other organisation, non-profits also have to comply with GDPR. With the 50 free Intune licences you can keep your data safe and secure, regardless of what devices it's accessed from. Keeping your data in the cloud can also give you peace of mind in regards to backups and hardware maintenance, allowing you to concentrate on providing the services you're good at.
Using the Azure credits will help you to be adaptable and provide modern, scalable solutions, from secure remote desktop environments for your staff to ensure they have all the business applications and data at their fingertips, to advanced AI and data analytics to help you deliver better services to your customers.
Where to start?
SpiderGroup can help you along your journey, it doesn't matter if you've not even qualified yet, or if you've been using Office 365 for a while. We can support you with your migration, roll-out, staff engagement, training and use of the Office 365 suite of tools and Azure.
SpiderGroup has worked with a number of charities to modernise their IT and help them find cost effective solutions to the challenges nonprofits often face.