I spent a couple of days in London last week at Microsoft Ignite 2020, and while there were no ground-breaking announcements or new products, there's still a lot to talk about.
Over the past few years, Office 365 services have come a long way and lots of great new tools have been added (e.g. Teams, Modern SharePoint, Power Automate and more). This year the focus seems to be on more integration and minor feature additions or enhancements. This is no bad thing.
Microsoft Teams
It's fair to say, Teams has been a big hit. Microsoft has seen really high adoption of the tool and it's easy to see why. Over the next few months it's just going to get better.
Read receipts are rolling out now. You'll be able to see when your message in Teams chat has been read. Of course, you can turn them off if you like.

Urgent messages are coming. Marking a message as urgent will result in notifications to the recipient/s every 2 mins or until they read it. This could get annoying if over used, so be sparing with it lest you irritate everyone or lose the impact of the urgency.

Pop out chat and meetings - one of the most requests features. Soon, you'll be able to pop out windows so you can carry on using the main Teams window but also have separate windows for chats or meetings.

Polls are arriving soon - in fact, it could already be in your tenant. A quick and easy way of running a poll right in teams.

It will become easier to send emails to Teams, and messages to email, with a proper Outlook and Teams integration.
Project
Project online has just had a face lift with the launch of the somewhat confusingly named 'Project for the web'. It's a web-only, modern and easy to use interface, taking some design cues from Microsoft Planner.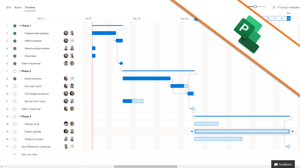 It's really early days, but there are supporting PowerApps too, the underlying data is all stored in the common data service so can be easily integrated with Power BI too.
While it looks promising, it seems a bit like self assembly at the moment. The basic interface is there but to really get the most from it you're going to need to work out how to use PowerApps and Power BI.
Death to passwords!
Microsoft's Azure AD supports FIDO2, the inevitable next step from the multi factor authentications we've been going on about for the last 12 months!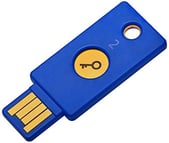 The aim is to do away with passwords completely and FIDO2 seems to be the standard that is going to make it happen, assuming it gets wider adoption than just Microsoft.
I plan to test this in the coming months so will follow up with some more detail. But if you can't wait, you can read Microsoft's white paper here.
Security Defaults are also coming in February
Microsoft has seen a lot of problems with security in Office 365 over the past year - they provide all the tools to make your cloud services secure but not everyone is using them.
All new users of Office 365 and Azure will find Security Defaults turned on by default, enforcing multi factor auth and stopping old types of authentication. This is a great addition and we'll be getting in touch with all our customers to help them turn it on soon.
SharePoint
I love SharePoint modern sites, they make creating a company intranet or project site a breeze, and they look great too! Here's a list of new stuff, coming your way soon...
You'll be able schedule news and page posts, so they are published exactly when you want them to be. You'll also be able to target your content to specific audiences using Office 365 groups.

For your global and/or multilingual workforce, multi language sites are coming soon, enabling your staff to easily switch to their preferred language.

Hub sites arrived in 2019 and included theme and menu inheritance, soon it will be possible for permissions to be inherited too.

Microsoft are adding a large library of stock images, so when you're creating new content it will be easier to add eye catching images that are free to use in your organisation.
Microsoft Edge
Microsoft have re-build Edge from the ground up, based on the same tech as the Google Chrome browser. I've been trying the beta for a while and it is possible that Microsoft may have actually built a decent web browser.
One of the things that makes it different is the way it integrates with Office 365, so when searching you'll get search results from your organisation's content as well as the web.
It's being rolled out soon so we'll be keeping an eye on it's uptake.
Dual screens
It seems 2020 is the year of dual screen devices, many manufactures have announced upcoming devices but we're most excited by the Microsoft Surface ones.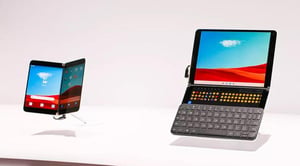 The Surface Neo and Surface Duo look really promising and are expected to arrive by Christmas. I know what's going on my list to Santa!