Our Events
At SpiderGroup, we're keen to teach local businesses about technology. We know you probably don't have time to read several blogs on the matter, and we understand that technology isn't always at the top of the list. However, what we like to demonstrate at our events is that having the right technology can be crucial to your business. Find out more at our next event:Tech Talks on the 23rd January 2013
Location: Armada House, Telephone Avenue, BS1 4BQ
What is Tech Talks Bristol?
The idea of Tech Talks is to connect people in Bristol through technology and business themed events, which educate and inspire.
What happens: 3 speakers will each talk about an area of technology which can help small and medium businesses. There is also tea/coffee and open networking.
Who should attend: Small and medium business owners, sole traders, freelancers, managers, and all those with an interest in technology or business.
The Panel for Tech Talks #6
The speakers: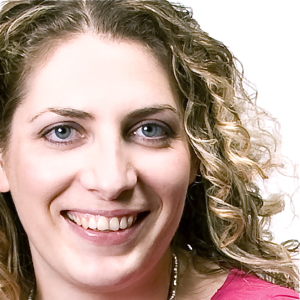 Bryony Thomas: Are you serving up a Logic Sandwich?
The key to saying the right thing at the right time in social media and beyond
You might have all the right ingredients, but serve it up in the wrong order and you're in for disappointment. Bryony Thomas will give us a quick-fire run down of what to say and when to say it, in social media and beyond, to make sure you're keeping someone on the buying journey towards your business.
The Logic Sandwich is an idea from Bryony's new book 'Watertight Marketing: Delivering long term sales results'(grab a sample chapter here)
Talk business rating





Talk tech rating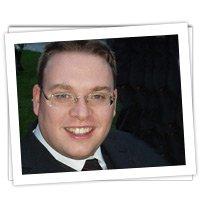 In 1979 Entrepreneur Simon Pearson became one of the first disabled pupils in the country to join a mainstream school. His own struggles with learning in mainstream education - as a pupil and, later, as a trainee teacher – led him to establish a unique approach to presentation and communication.
Simon is now the Director of Puzzlebox Potential working across education, commercial and charity sectors as an advocate for a innovative blend of learning and business practices that are designed to ensure that no one fails to realise their full potential. An inspiring story.
Talk business rating





Talk tech rating






Trevor Crotch-Harvey of Touché – The Future of Advertising Using NFC Smartphones
Trevor Crotch-Harvey is an expert on the application of contactless and RFID technologies – in payments, transport and marketing. He has recently formed a new company – Touché Ltd – in a joint venture with Near Field Solutions, to promote the use of smartphones with the emerging Near Field Communications capability.
Trevor will be telling us how the use of these smartphones will put greater power in the hands of customers, create an interactive dialogue with "smart posters", and potentially change the face of advertising.
Talk business rating





Talk tech rating





Itinerary
3:30 - 4:20 Registration, networking, tea/coffee
4:20 - 5:30 Speakers
5:30 - 5:45 Q&A
5:45 Event closes (networking will continue over drinks in a nearby pub, announced on the night.)
Book in here - http://techtalks6.eventbrite.com/
Tech Talks allows you to interact, network and speak one-to-one with our panel of speakers. It is an opportunity to discover something new; get excited about technology; be inspired.
Tech Talks is hosted by SpiderGroup, IT & Cloud Computing specialists in Bristol.
Sponsored by:
Photography by Rupert Marlow
Tech Talks on Twitter: @TechTalksUK #TechTalks
Watch our last events here