Teams new calling and meeting experience
Rolling out now, to support the millions of home workers who now rely on Teams day to day to stay in touch, are some great new features for meetings....
9 way video calls - replacing the 4 way calls currently available so you can see up to 9 video feeds at once.

Pop out meetings and chat windows, so you can continue using Teams but also have access to busy chats or ongoing meetings.

Fixed call controls - the in call controls are moving to the top right of a Teams meeting and will always be visible during meetings.

Raise your hand - a feature some of the competition had and Teams lacked, you'll be able to raise your hand during meetings to get the host's attention.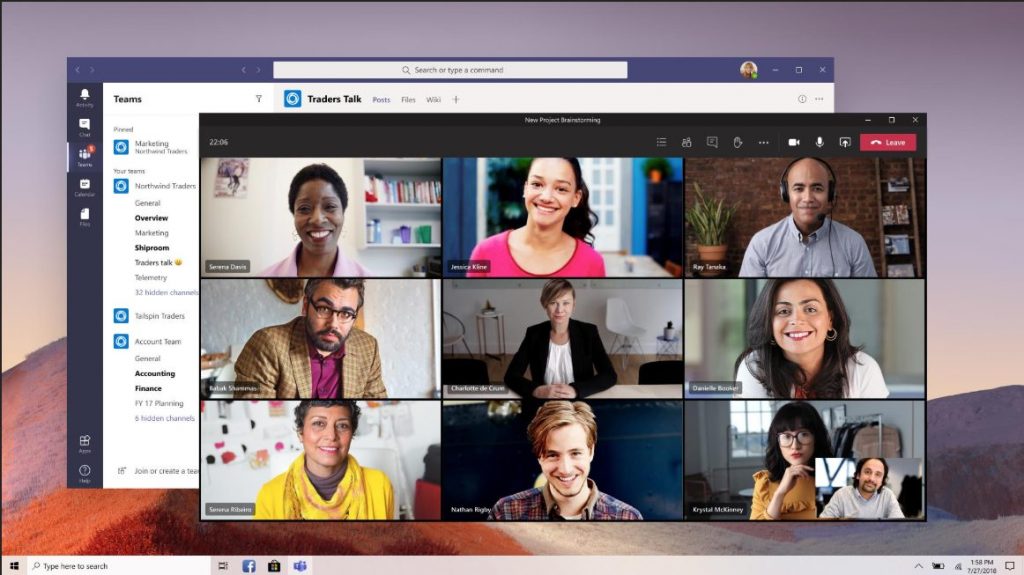 Stop 'reply all' storms
Microsoft have rolled out automated protection for those reply all storms, you know the ones, someone forgets to BCC and instead sends the email to hundreds or thousands of people. Before you know it, everyone's replying and your inbox is filling up with 'please take me off this list' or, even worse, 'stop replying all'.
Microsoft's new 'Reply All Storm Protection' feature is already on and will stop these in their tracks if an email with more than 5000 recipients has been reply-to-all 10 times in a 60 minute period.
Outlook on the web - Send later
It's been possible to delay sending sent emails in the Outlook application for a long time but now it's rolling out to webmail. If you're often writing emails late at night or in the early hours of the morning then you can use this feature to hide this fact and delay sending the email until a more sociable hour.
Schedule pages and news posts in SharePoint
Similar to the above but more useful for announcing news at the right time or launching that new form with bang! You can schedule new SharePoint content to go live exactly when you want it.
There are some other great features being added to SharePoint too, read more here.
Top tip: if you haven't heard of SharePoint look book, thank me later! It contains a selection of pre-made SharePoint site designs which you can use to inspire you or better, if you're an admin, you can just create your own site from the template with a few clicks.
Microsoft Lists
Saving the best for last, Microsoft have supercharged SharePoint Lists and will launch their new 'Lists' tool soon.
It's a little confusing trying to understand where this fits in amongst the already crowded and similar tools available in Office 365, for example, Planner, To Do and Project for the Web.
Regardless, Lists does seem like a great addition that I suspect may replace Planner in the long term, leaving users to use the free Lists tool or pay for Project for the Web which includes Planner-like functionality.
One of Lists' great features is how it makes automation really accessible to the end user, it's still using PowerAutomate in the background but adding triggers and notifications is really easy from right inside Lists.
I'm really looking forward to getting my hands on this one and customers I've spoken to about it also seem keen to give it a whirl.
Microsoft Build
Microsoft's virtual event, Microsoft Build 2020, took place last week, if you want to read more about some of the more advanced functionality coming to Office 365 soon you can, it's all been published on Microsoft's blog, enjoy!